Interview with Patricia Briggs
Please help me give a warm welcome to author Patricia Briggs! Her Mercy Thompson and Alpha & Omega series are a top favorites of mine and I know of many others as well.

 

You can read our recent review of

Fair Game,

which the Badass Team loved.

Welcome Patricia! We're very excited to have you here with us at Badass Book Reviews Patricia Briggs!
Regina:  I really like how you write supernatural or preternatural powers.   An individual may have powers to shift in to a werewolf and live forever, but with this "gift" comes a cost.  The change is painful, the power and strength can be hard to control, and the process of becoming a werewolf is extremely dangerous.  This is similar to how you write vampires, there is very little romance in being a vampire in the world you have constructed.  As you show in your books, vampires kill and hurt their human donors; there are very few ways to avoid this.  In one of your fantasy series, I am thinking of Masques and Wolfsbane, you wrote the cost of power and gifts in a similar way.  It seems to me these costs create a balance to the gifts that "people" like Adam and Stefan have.  Do you intentionally seek to write this sort of cost and balance in your worlds?
Patty:  Absolutely.  Stories work better in a balanced world and that means that magic must have a cost, whether it's the magic a wizard uses or the magic that changes a person into a werewolf.  The greater the magic, the greater the cost needs to be to maintain balance in the world.
Then there is the commonsense writing part.  Things like – the world has to make sense.  If becoming a werewolf was easy, and it was better than being a human – why on earth would anyone stay human? 
And monsters need to be monsters or you risk shifting the horror component of urban fantasy into comedy.  For instance, if vampires didn't harm people when they fed – then really they'd be like the ultimate vegetarian, right? Heck, they not only don't kill people, they don't even kill vegetables.   Can't you just see a bunch of vampires standing around talking about how horrible people are because most people eat meat? 
For me, the whole interesting part of writing about vampires and werewolves (and witches or fae for that matter) is that they are monsters.   So I allow them to stay monsters and that drives my stories.
Regina:  I love the monster element and the commonsense element.  And exactly
about it being easy!  I have often wondered that when reading other books in this genre.
I am sure you are asked this question a lot.  How many more Mercy Thompson and Alpha & Omega books do you anticipate writing?
Patty:  I will write them until I am no longer having fun with them and not one book more – I promise.  I am working on Frost Burned, the next Mercy  book and it will be out March 2013.  After that I have two more Mercy books and a book set in Mercy's world under contract right now.  That undefined book might be another Alpha and Omega, or I might use someone else – the freedom to choose helps keep me fresh.
My publisher would be very happy with more Alpha and Omega books – and I'm sure there will be some.  Since I'm back in my home (after a year of construction hell), have hired a very competent assistant, hopefully I can go back to two books a year, or at least a book every nine months or so which will give me more opportunity to play.
Regina:  That all sounds very positive.   Do you have any ideas for future books or series?
Patty:  More ideas than time to write them J  I'd love to go back and do a few more straight fantasy novels, for instance.  The Hurog books (Dragon Bones and Dragon Blood) need a third.  The world of the Raven books is full of story opportunities.  And then there are a whole host of people who live in Mercy's world who need their stories told.   I'd like to do a Moira and Tom book (from Hunting Ground and "Seeing Eye").  I also have this really cool vampire I just discovered writing a short story for the Down These Strange Streets anthology who could star in his own book, or just show up as a side character . . ..
Regina:  The vampire in the short story is very cool, I have long thought that is one of the best short stories I have read.
Fans of the Mercy Thompson and Alpha & Omega series love your male characters
 – Bran, Adam, Sam, Charles , Stefan (wow did I really write Bran before Adam?)   None of these guys are perfect, but to me, that is why they are so appealing.  The romantic relationships these men are involved with (well not Stefan …) are realistic.  There are struggles and ups and downs.  When characters go through a difficult experience, the relationship sometimes takes time to catch up (here I am thinking about Book 3 in the Mercy Thompson series or with Anna and Charles).  I am sure readers can relate, but I can (absence the supernatural powers of course) see these relationships happening in the real world.  Another key factor in your books is that the romance is not the focus of the books; it is not the impetus of the plot and storyline.  What do you intend when you create a romantic relationship in your books?
Patty:  Love is a very powerful force.  It can drive people to do extraordinary things – or terrible things.  As a writer, I find it fascinating. 
When I am writing a fantasy (and I don't write anything else) the plot is driven by magic.   However, the first rule of storytelling is that stories are really about people.  People have relationships—and a lot of those relationships are all about love in one form or another. 
Because I write fantasy, it is, perhaps, even more important that the relationships feel real.  I'm asking my readers to accept that there are vampires and werewolves and other supernatural things in the world.  Giving readers real things (like dating, falling in love, working, and the IRS) makes the magical things, the big lies, feel real, too.  The more real the story feels, the more invested readers are in it and the more they enjoy it.
There is this too:  I have been married to the love of my live for over a quarter of a century.  Every day, I wake up and look at him and appreciate how much his presence enriches my life.  I appreciate and value love – in my real life and in the one I share with my imaginary friends.
Regina:  Awwww, what a beautiful thing! And what a powerful thing love is to influence your writing.
Mercy is one of my favorite literary characters.  Despite her supernatural abilities, she seems down to earth and very real.  Anna is also very appealing; her power is more subtle and understated, but still very much there.  How would you compare these two characters?
Patty:  They are both survivors, but how and what they survived affected them different ways.
Mercy calls a spade a spade.  She is smart and quick-thinking.  She is a realist though, and if she has to back down (momentarily) she will – but she never, ever drops anything or lets it go until she is satisfied.  She has been on her own for most of her life.  Like a coyote, she is comfortable that way.  But coyotes will hunt in packs when it is useful.   She keeps her focus on the goal – what does she want the outcome of some incident to be – and works with single-minded determination to accomplish that outcome.
Anna is a cheery person, given any chance at all.  She is not a pushover, especially when it comes to those people she loves, but she is much less likely to defend herself than Mercy is.  Being a werewolf, her supernatural abilities make her more powerful than Mercy and better able to protect herself.  Independence is important to her – but it isn't the most important thing in her life. 
Regina:   That is an interesting comparison between Anna and Mercy.  I really like how you write female characters.  Aralorn in Masques and of course Mercy and Anna; but not only them, Mercy's mother, Bran's wife.  I feel like I am using this word a lot in this interview – - but they are all very real.  What are the inspirations for these female characters?
Patty:  Every writer begins with strengths and weaknesses. When I notice I have a problem, I do my best to fix it.  I've never had trouble writing female protagonists, but it took me several books before I learned how to make the secondary female characters fully three dimensional.  I have no idea why this was more difficult for me than secondary male characters.  
Now when I create a person, even for a walk-on bit, I know who they are and why they act the way they do.  It isn't necessary that the readers know everything – but it is necessary that the reader feels like there is a reason for every action, an internal logic to the character.  They need to feel like any given character has a life outside of the pages of the book.
I am very glad you find my imaginary friends (and other things) real.  Early on, I sat down and thought about what I like when I read a story.  One of those things was that I very much liked it when I could forget that I was reading a story about made-up people in a made-up world, I liked the stories I read to feel real.  That's what I try to do.
Regina:  I have heard quite a few readers express an interest in a book from Bran's point of view.  I think readers really want to see him happy with his mate.  I personally appreciate that not all is perfect in Bran's life and that not everyone has a happily ever after.  Particularly, when some of these characters live forever.  Are you planning a book about Bran?
Patty:  I don't rule anything out.  That being said, I don't have plans to write a book about Bran.  I'm pretty sure he'll get a short story or two, but for right now he works better as a secondary character (that feels like an odd thing to say about him ).  But Bran is a character who works best when there is some mystery.
Regina:  He is a great character – I am happy to read about him in any capacity.
You write pack bonds in a unique way that I have not read in any other book or series about werewolves.  The bond is emotional, spiritual, and supernatural; but the bond itself is tangible, in many scenes Mercy is touching the bond. How did you first begin writing about pack bonds and is there a real life inspiration for these?
Patty:  Certainly watching a wolf pack at work is like watching a team of SEALS – only the wolves don't have high-tech gear to help out.  A lot of what I do with my werewolves comes from taking the things real wolf packs do and add a heap of magic.
It has been many years since I read Year of the Unicorn by Andre Norton, but it seems to me that the Riders had similar ties of magic – or else that's just how I saw them when I read it.   Andre Norton had a way of using very few words and creating worlds . . . I'm going to have to find my copy and reread it.  And too, Laurell K. Hamilton's wolf packs have a lot of magical connections (as when her alpha wolves can drag lesser wolves through the transition and back) and mystical connections where the dead wolves sort of "haunt" the pack.
Most of my best writing happens when I have a bunch of things shifting around in my head and they spill out on paper.  Bits and pieces of things I know about wolves, things that other storytellers suggest either directly (what a cool idea, what if I twist it left instead of right) or indirectly (I don't like that, let me try something different), demands of the story or ideas that pop in as I'm writing.   Then I go back over with the editorial pen and clean up ideas that didn't work, that worked too much like someone else's original idea (if they borrowed it too – I consider that fair game), or refine things I like and make them work better.
I'm not sure where the tangible parts of the pack bonds come from – part of it certainly is from Mercy herself.  She is a practical kind of person, not too caught up in woo-woo stuff – even though she, herself, is an example of woo-woo stuff.  For Mercy, often the things of magic show up in very homey ways.  Which, for me, anyway, makes the magic more believable.
Regina:   When you have free time, what do you like to do?
Patty:  Read <grin> Ride horses.  My husband and I do a fair bit of music making with friends.   Mike is a pretty darn good vocalist/guitarist and he lets me warble along.
Regina:  What kinds of books and what authors do you like to read?
Patty:  My favorite books are character-centric and actiony whatever the genre.  I read extensively in fantasy, romance, science fiction and then more pickily in young adult, mysteries, and thrillers, but I'm willing to try most anything once.  Recently  read (or reread in several cases) authors whose books I enjoyed are: Robert Crais (detective/thriller), J D Robb (sf/mystery light on the sf ), Thea Harrison (paranormal romance), Benedict Jacka (urban fantasy), Ilona Andrews (urban fantasy),  Lois McMaster Bujold (SF and fantasy), Carolyn Jewel (historical romance) and Megan Whalen Turner (young adult).
Regina:  Guilty pleasure – Chocolate or chips?  Or do you have a different guilty pleasure?
Patty:  Peanut M&M's sometimes or raspberries — but it changes depending upon the weather.
Thank you Patty for joining us and taking the time to answer our questions!  You have given your readers a lot to digest and think about.  I think I may be re-reading Fair Game next week by audio, Fair Game is that good.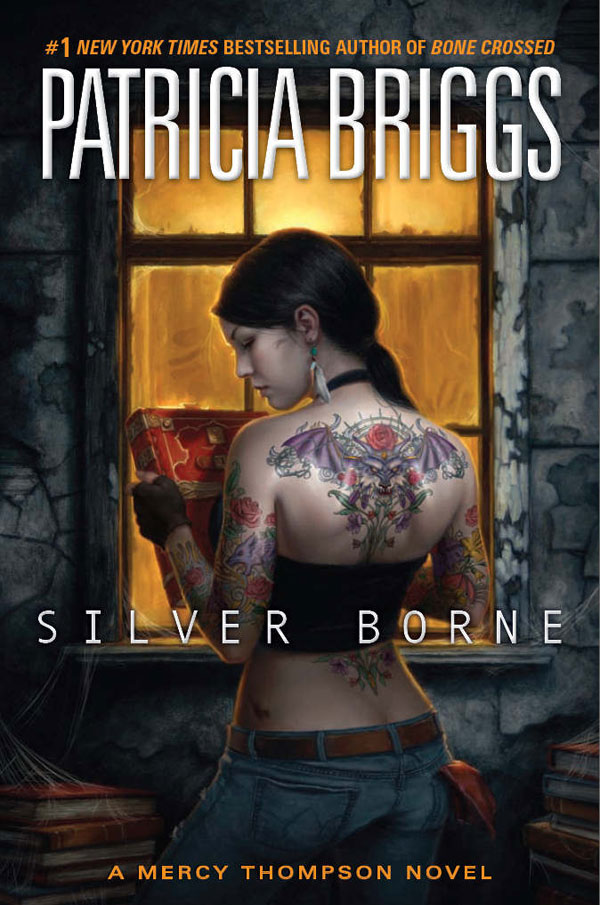 Regina:  Thank you Patty for joining us and taking the time to answer our questions!  You have given your readers a lot to digest and think about.  I think I may be re-reading Fair Game next week by audio, Fair Game is that good.
© 2012 – 2013, Badass Book Reviews. All rights reserved Please do not copy reviews or content from this site
Share and Enjoy